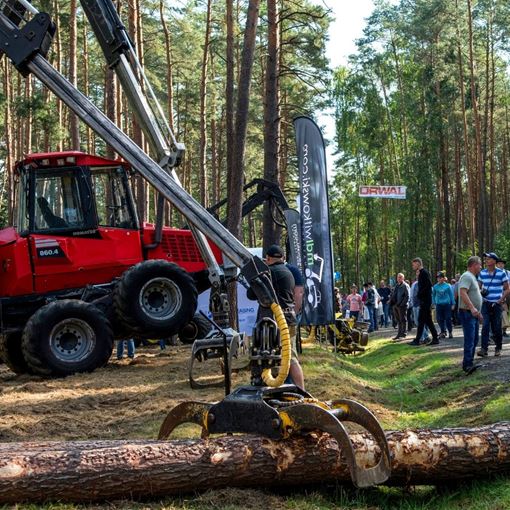 PROFESSIONALS FROM THE FORESTRY INDUSTRY MEET AT THE BIGGEST EVENT IN THIS PART OF EUROPE.
The formula of the fair, including demonstrations of field machines, attracts crowds of visitors and makes the event a great place to present its products and services.
News
Eko-Las 2023 Fair has come to an end
More than 150 exhibitors from 8 countries, thousands of visitors, hundreds of experts, and all this at the Eko-Las fair. Forests in Świebodzin Forest District have long been our favorite destination, because every edition brings record numbers, as well as unforgettable memories.
Idea Expo
Offer
Trust the experience! We've been constructing fair stands with passion for over 30 years! Our offer includes constructing and designing, as well as unusual solutions that suits your needs!